Le Grau d'Agde and its surroundings

To make your stay as pleasant as possible, here are a few ideas for restaurants, products, activities and places to discover !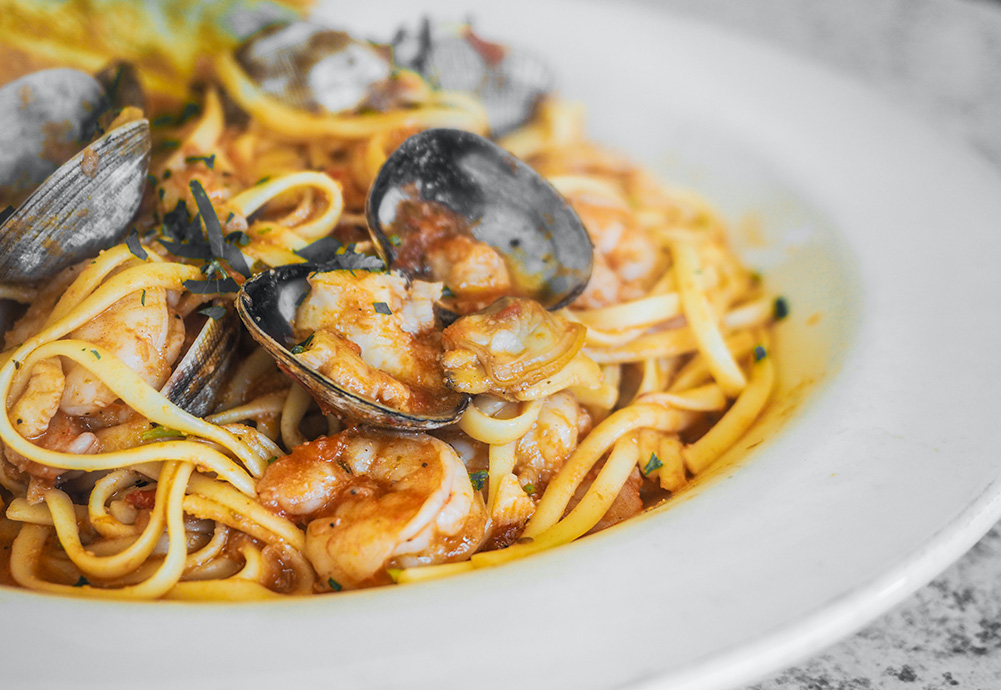 Restaurants
Restaurants using fresh products :
Le Marin-pêcheur (in La Tamarissière; fresh local fish, terrace on the quayside with nice view of Le Grau)
L'Ardoise du Marché (in le Grau d'Agde; little choice on the menu, but very fresh products)
Les Vagues (between le Grau d'Agde and Rochelongue : by the beach, refined cuisine)
Fuzion (in Rochelongue; same cuisine as at Les Vagues)
La Table d'Emilie (Marseillan)
L'Endroit (in Agde, 2 very well-cooked daily menus every day at lunchtime, good price-quality ratio)
La Cabane du pêcheur (on the parking lot of the outer harbour in Cap d'Agde; shellfish and fresh fish; casual restaurant)
Ô grain de sel (on the quayside in le Grau d'Agde)
Le Bistrot d'Alex (at the cooperative cellar in Florensac; to taste local wines with delicious fresh products)
Fancy a good pizza ? 
La Cabane du Mail (in Rochelongue; pizzas of course, but also fresh pasta, homemade burgers, etc…)
Le Don Camillo (Agde)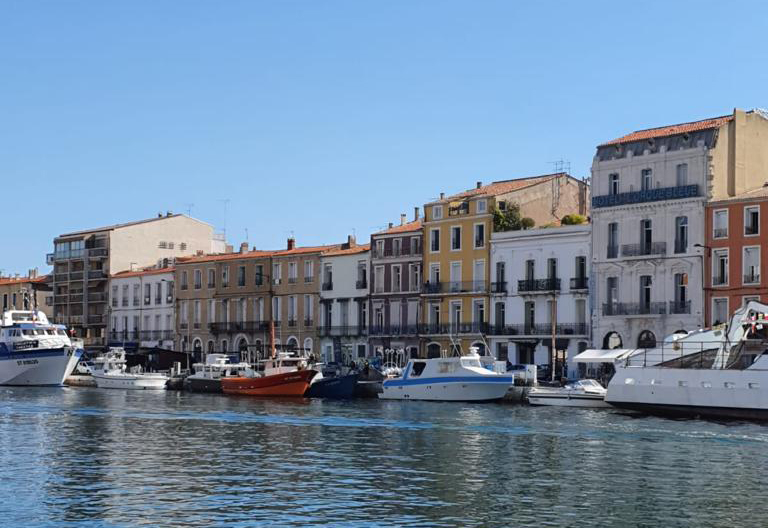 Places of interest
First of all, the beach, of course… but there's more! The region is full of amazing sites worth visiting. There is so much to see, to do, to discover !
Marseillan-ville for its picturesque little port on the banks of l'étang de Thau. A soothing place where you can enjoy having an aperitif on the terrace or tasting some specialities at the local restaurants. For sports enthusiasts (adults and children), Kithau proposes initiation sessions to wakeboarding (on a wakeboard pulled by a water ski-lift). A very pleasant place to have a drink and enjoy the beautiful view of the pond and the city of Sète in the distance. Right next door there is a playground for all ages, a real bargain for families !
Sète : this emblematic city is nicknamed the "Venice of Languedoc". Don't miss the very lively and colourful Halles in the morning for their picturesque atmosphere, with fish and seafood stalls, small countertops where you can have a drink or eat on the go! But most of all watch the denizens of Sète interact with one another (what a show!). And of course, the local speciality you absolutely must taste: la Tielle Sétoise, the famous octopus pie (many stores sell it throughout the city, my favourite one is that of Paradisio, a tiny store on the quayside).
Pézenas : the illustrious town of Molière! The historic centre has preserved all its charm and character with its cobbled streets and its 16th century mansions. During the tourist season it is a very lively town with its craftsman's stalls and designer shops. Night parties every week in summer, lots of nice little restaurants, but quite a crowd !
Other places of interest: Saint-Guilhem-le-Désert, jewel of Romanesque art, the Cistercian abbey of Valmagne, the archaeological site of Oppidum d'Ensérune and its dry swamp, the Medieval city of Carcassonne, etc….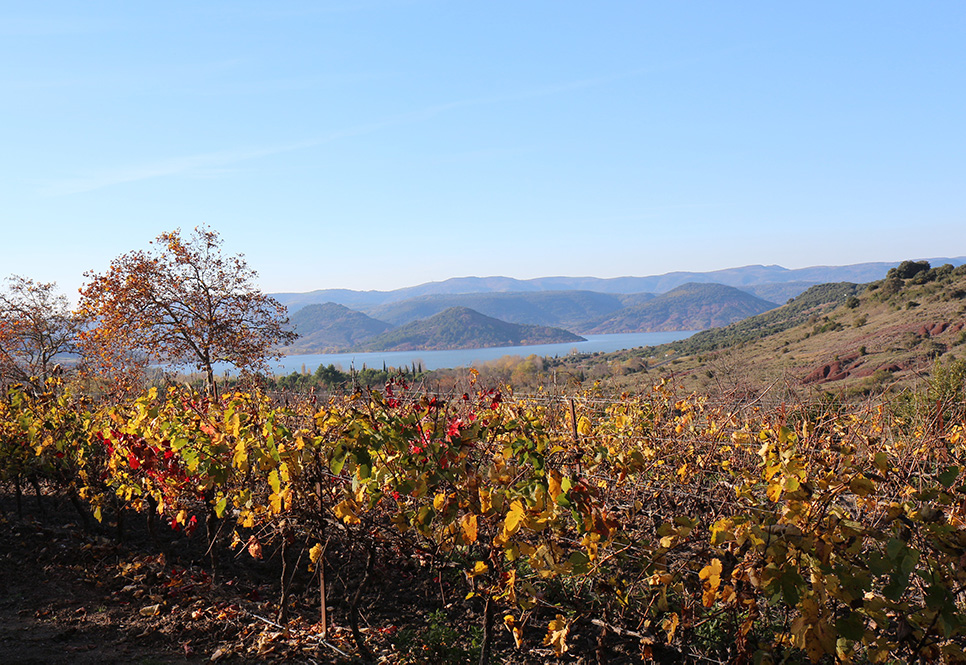 Activities
A huge number of sports and cultural activities are available in and around the town. You should visit the Tourist Information Centre, there is really something for everyone. You can take your pick from the following :
Trekking to the top of Mont Saint Loup, "Agde's volcano" (for its breathtaking view and the orientation table at the top).
Going on a boat trip on l'étang de Thau : a truly convivial moment to share with your family. On board l'Etoile de Thau IV you will discover the oyster farms and learn about fishing and shellfish breeding activities. Tasting session included, of course! Information on promenade-bateau-marseillan.com
Snorkelling in the underwater trail (in le Cap d'Agde) : a 200m marked path has been laid out by the team of marine biologists from the town of Agde, allowing the divers to discover the fauna and flora of the volcanic seabed. The guided tour is supervised by a qualified instructor (+ loan of equipment). You can also follow the trail on your own.
Attending the fish market (in Le Grau), "Le Belvédère" : a unique auction site in the Mediterranean dedicated to fishing and the sale of fish. Two very interesting guided tours, for children and adults alike.
Discovering le Canal du Midi, listed as a UNESCO World Heritage site: you will see many exceptional structures such as the 9 locks in Béziers, the canal bridge, etc.… Very pleasant bike rides too.
Visiting l'étang de Thau : a large lagoon stretching from Marseillan to Sète, considered as the Mecca of French shellfish farming. Boat trips on the pond and visits of shellfish farms, tasting session included, of course!
Hiking at le lac du Salagou : a water reservoir in an unexpected ochre-coloured landscape ("la ruffe"), an essential place to see in the region. Mountain bike enthusiasts can ride around the lake along sports trails.
Exploring les grottes de Clamouse et des Demoiselles : in these spectacular caves you can cool off by mid-summer and visit magical underground landscapes that are rather unique in Europe.
Discovering le Cirque de Navacelles : a geological curiosity famous for being one of the largest canyons in Europe. A little further you can admire a gorgeous waterfall in Saint-Laurent-le-Minier.
Canoeing down the river Orb starting from Roquebrun : day trip with a picnic on the water. Several courses of different levels. Definitely a very memorable day!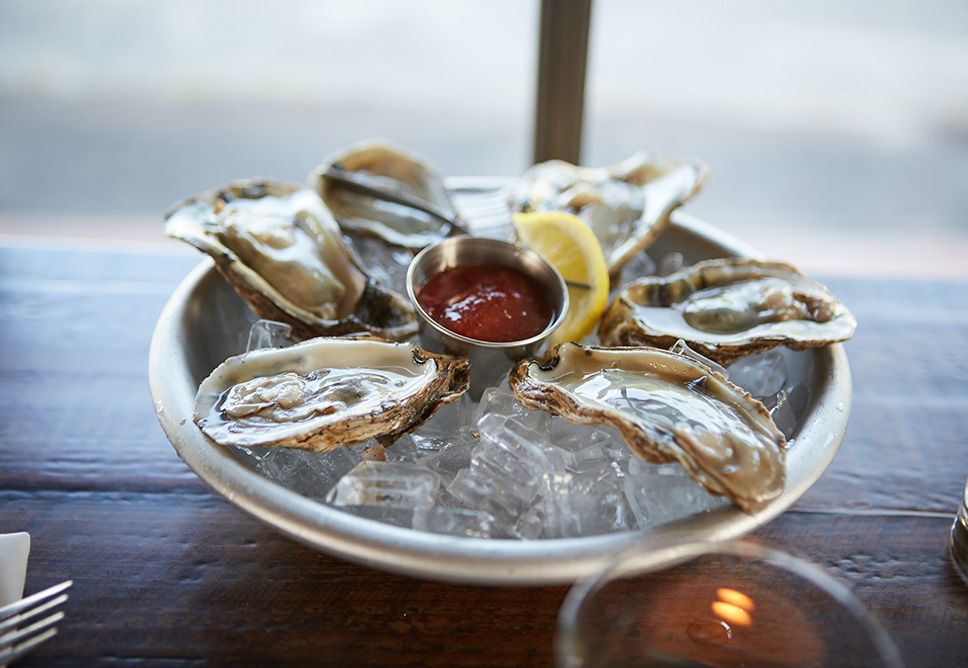 Fine local products :
Fresh fish (local fishing only) :at the Hirailles family, every day during the tourist season on the marketplace in Le Grau (stall under the plane trees) and off season in a small outlet between La Grignotte bakery and a greengrocer's.
Domaine Saint Ambroise (9 rue Jean Jaurès in Le Grau, near the marketplace) : a small fruit and vegetables producer (sustainable production). During the tourist season, ripe peaches and nectarines are a real delight, not to mention Marie-Laure's kindness !
Oysters from l'étang de Thau : Annie Castaldo (Mas Ultra Marine), an oyster farmer with an expertise handed down from father to daughter, produces real non-triploid oysters, i.e. not tampered with, born in the sea (and not in a laboratory) and raised in a traditional way without any antibiotics, transformation or chemical treatment. These oysters grow slowly with the rhythm of the seasons. Labelled "Nature and Progress". Possible delivery.